We ♥ Our Members
Our greatest aim as a business is to bring Squash back to the everyday person. This incredible sport deserves to be played and we want you guys to help us share the love for this game.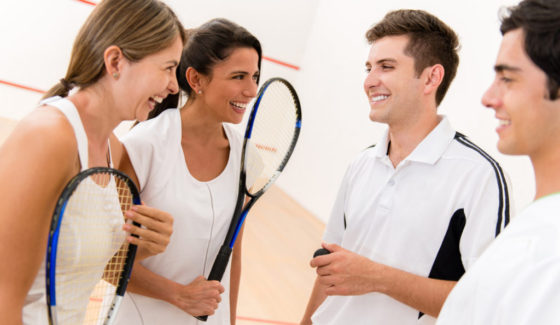 Why play Squash? 
Squash is ranked amongst the fittest sports in the world, you burn off more calories on the court than in the gym and you're working your most important muscle in the body – THE BRAIN – the strategies needed on the court are arguably more important than the speed and strength that you need to hit a ball! 
Don't miss out on this amazing deal for you and your friends! 
Play Squash for as long as you want when you want! 
What are we offering you? 
We are offering you FREE Squash! And not just for you, but for your friends and family!! No matter how old you are Willoughby Squash Club is the one-stop destination for your Squash needs, from programs designed for those under 10 all the way to 65+, we have something to offer you and that is FUN, FAST AND CHALLENGING! 

How do you get free Squash? 


If you sign up a friend/family member for a three-month special membership* you will receive a month free from your own BUT so will your friend. So they will get a discounted 3-month membership and on top get a full month for free! For every Friend / Family member you sign up you will knock 1 month off your payment for the year! 

Their membership doesn't just include Squash court hire, it also includes 1 training Squad a week with one of our professionals, discounted first purchase at our equipment store and access to Squashskills.com to fast-track their learning. 

Squash is one of the best ways to work out, both through high and low intensive drills, you burn more calories on the court than you do in the gym and there are many ways to play without injuring your back so don't let them give you the aged old excuse of a sore back. 
How to get Started
Come by the club and ask the desk staff for a sign up sheet and any extra info. Or Call us on 9958 1399! 
Not already a Member? 
Don't despair there is a deal for you guys too!! 
Next time you are playing Squash, have a chat to our staff and find out how to be rewarded!