We ♥ Groupon Members
Our greatest aim as a business is to bring Squash back to the everyday person. This incredible sport deserves to be played and we want you guys to help us share the love for this game.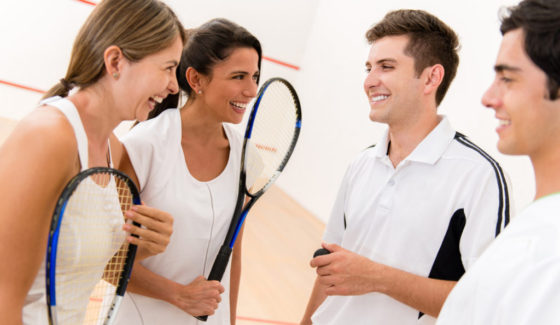 Why play Squash? 
Squash is ranked amongst the fittest sports in the world, you burn off more calories on the court than in the gym and you're working your most important muscle in the body – THE BRAIN – the strategies needed on the court are arguably more important than the speed and strength that you need to hit a ball! 
Don't miss out on this amazing deal for you and your friends! 
Play Squash for as long as you want when you want! 
What are we offering you? 
Huge discounts for Our Groupon Members
Dive your way back onto the court with our exclusive Groupon Membership deal*. We are offering our former Groupon players a discounted rate during selected periods throughout the week. 
This deal includes;
1 FREE coaching session*
Unlimited Squash during certain periods of the week*
FREE racket hire
Access to our online booking system so you are always just a fingertips touch away from booking a court. 
How to get Started
Come by the club and ask the desk staff for a sign up sheet and any extra info. Or Call us on 9958 1399!