Squash Mechanics are an innovative consulting solution to Squash business management. They pride themselves on transforming Squash businesses into industry hubs and complete Squash destinations in the local, domestic and international Squash markets.
Squash Mechanics directors Peter Aitken and Jake Ebeid have over 25 years extensive experience in managing Squash Facilities in multiple locations. Squash Mechanics has a number of tested and proven systems and processes to ensure maximum time utilisation and efficiency.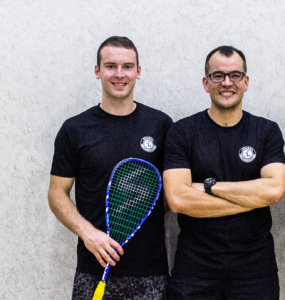 Squash Mechanics have helped consult Willoughby Squash club for the past 4 years, they have helped expand and increase the businesses footprint in the Squash world, helping reach its goal to be Australia's number one Squash Club. East Coast Squash Academy and Squash Mechanics have been able to form a symbiotic relationship within Willoughby Squash Club to completely overhaul every aspect of the business – from coaching to systems and processes. This relationship has helped to create two super powers within the Squash industry in Australia.
Their service is built on proven consulting methodologies and frameworks designed to help clients solve complex business issues and create opportunities within their sector.
Squash Mechanics has established a reputation as trusted and experienced advisors with the proven ability to find and solve the most important strategic issues in organisations. CLR is a term that refers to practices, strategies, and technologies that Squash Mechanics use to manage and analyse customer interactions and data throughout the customer lifecycle, with the goal of improving business relationships with customers, assisting in customer retention and driving…
Squash Mechanics consulting solutions they also do full facility management. Their newest project is Lane Cove Squash Club, where Squash Mechanics have made it their goal to increase club participation which was the similar goal they had for Willoughby Squash Club.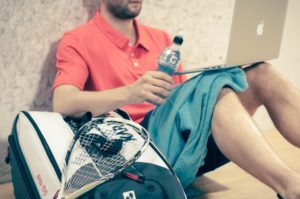 Willoughby Squash Club are excited to announce to its members of a new membership benefit – "Squash Alliance™" which is a membership benefits program. Under Squash Alliance™ full members of any one of Squash Mechanics facilities around Australia will receive reciprocal benefits and rights to courts at partner facilities. "This will be a massive game changer in the industry" Squash Mechanics Managing Director Peter Aitken states. "The ability to pay the one membership but be able to play in multiple facilities will guarantee increased participation and foot traffic in all of the participating clubs. Squash Alliance Clubs will work together and introduce new competitions, programs, and social events all designed to increase player enjoyment and club atmosphere."